Telecoms Entrepreneur Ahmed Amin Shows The Beauty of the World Via Instagram
---
Published:
2022-11-27 04:05:34 BdST
Update:
2023-05-28 12:08:19 BdST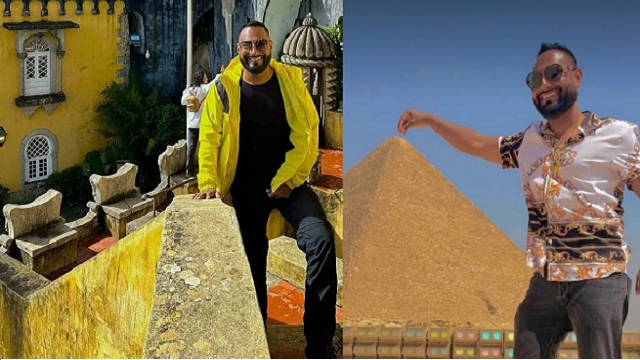 Ahmed Amin, popularly known as himuamin_official on Instagram has undoubtedly shown his mastery of multitasking as an entrepreneur and travel blogger, considering the feats achieved over the years. The business owner in the telecoms industry has also expressed his goal of visiting all the countries of the world as he shows exciting destinations and the beauty of Mother Nature to his more than 60.5k followers on Instagram, with the numbers growing by the day.
"I love to travel. My goal is to visit every country in the world if God willing. Fashion lifestyle is part of my life." – Ahmed Amin.
Traveling the world is one of the items on the bucket list of millions of people across the globe. While it remains only wishful thinking for a majority of travel enthusiasts, some individuals, especially bloggers and lovers of adventures have taken it upon themselves to share their experiences with as many people as possible and practically bring them into the experience. However, the likes of Ahmed Amin of himuamin_official have taken travel blogging to a whole new level, using Instagram and its several features and functionalities to create memories.
Originally from Bangladesh, the travel blogger and influencer has been living in New York, the United States for more than two decades. Ahmed has traveled to several countries in different parts of the world, capturing beautiful cites and amazing places that have attracted millions to such destinations. Some of the countries he has captured on his Instagram posts and reels include Greece, Italy, China, Antigua, Guatemala, Mexico, and of course, the United States of America, just to mention a few. Ahmed is also poised with adding as many countries as possible to his list as he continues to globetrot and show the beauty of nature to the world to help more people appreciate it.
As a fashion and lifestyle person, Ahmed is also looking to create beautiful new adventures and memories, living life and embracing it while inspiring his fans and followers globally.
For further information about Ahmed Amin and his exploits touring the world, visit Instagram.
For further information about Ahmed Amin and his exploits touring the world, visit Instagram.
Media Contact
Company Name: Himuamin_official
Email: Send Email
Country: United States
Website: https://instagram.com/himuamin
---
---
---