Government awards Mozaffar Hossain 'CIP' status again
---
MD SHAH ALOM
Published:
2021-12-09 17:03:45 BdST
Update:
2023-02-05 06:15:18 BdST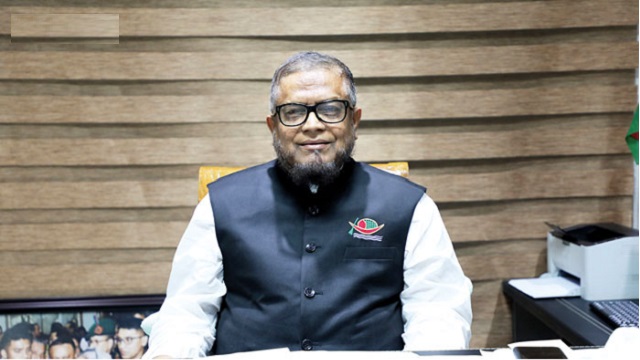 Managing Director (MD) of Sim Group, a well-known organization in the country, for his important contribution in the export trade of the country. The government has selected 176 businessmen, including Mozaffar Hossain, as Commercially Important Persons (CIPs). The Ministry of Commerce has selected them for 2018.
The list of 18 selected CIP traders has been gazetted on Wednesday (December 6). Earlier, an order in this regard was issued by the Ministry of Commerce.
Products include raw jute, leather goods, frozen food, oven garments, agricultural products, agroprocessing, light engineering products, handicraft products, pharmaceutical, computer software, knitwear and plastic products.
Elected CIPs will enjoy various benefits for up to one year. You will get a sticker of the admission card to enter the Bangladesh Secretariat during the validity of the CIP card. In addition, citizens will be invited to various national events and receptions organized by the municipality. CIP cardholders will have priority in reserving seats in government vehicles by air, rail, road and water for business trips. The CIP will issue a 'Letter of Introduction' to the concerned embassy for obtaining a visa from the Ministry of External Affairs for foreign travel for business purposes.
CIPs will have access to VIP Lounge-2 at the airport. Priority will be given to cabin facilities in government hospitals for the treatment of families.
---
---
---