Newcomer heroine Priyo Moni spreads warmth
---
Published:
2020-11-17 06:50:11 BdST
Update:
2023-09-22 04:19:55 BdST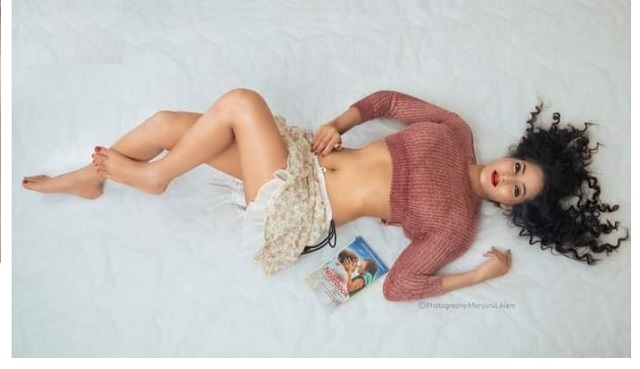 Priyo moni is a newcomer to Dhaka film. student of Jagannath University. Besides acting, he is also very active through social media. Stay very close to the fans.
Recently, some pictures of Priyo moni have started to be discussed on social media. The heroine shared various pictures and videos in the media. Recently, a few pictures of Priyo moni have started to be discussed on social media Facebook.
The newcomer of Dhaka film Priyomoni shared the photo on social media Facebook and can't wait to say that the photo looks attractive in hot look.
The picture has received over a thousand likes since its release. About three and a half hundred people have commented and several people have also shared the film. From this it is understood how much warmth Miss Sundari famous heroine Priyo moni is spreading.
She has recently signed on to star in a new film titled 'Butterfly of Love'. In the meantime, he has also taken part in the shooting of the film. Shipon Mitra is acting opposite Priyamani in this.
'Butterfly of Love' is directed by Raju Alim and Masuma Tani. Produced by Impress Telefilm, the film is written by Raju Alim and scripted by Khalid Mahbub Turya. The shooting of the film has started from last 16th September.
Apart from Priyamoni-Shipon, the film also stars National Film Award winning actress Sadika Parveen Poppy, actor, producer and director Raju Alim, Lux star Tanin Tanha, DJ Sonica and many more.
Poppy's newcomer has been a fan since before she came to the film. He started acting in the film with the heroine Poppy. His dream has finally come true. He expressed gratitude to the creators.
---
---
---