Crab President Mizan Malik, General Secretary Alauddin Arif
---
Published:
2021-01-10 06:51:13 BdST
Update:
2023-12-11 20:41:23 BdST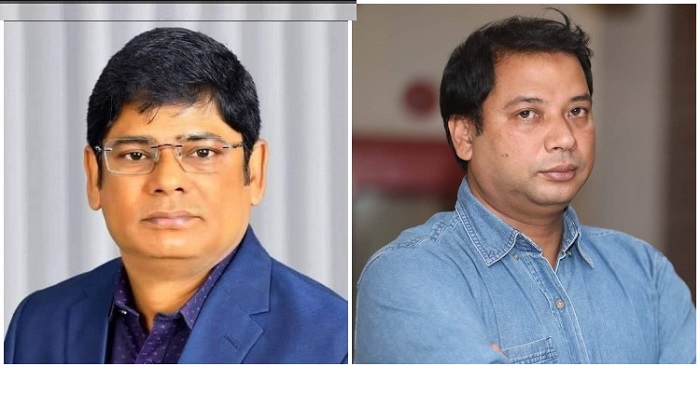 Mizan Malik, special correspondent of Dainik Jugantar, has been elected as the president of Bangladesh Crime Reporters Association (CRAB) Executive Committee-2021 and Alauddin Arif, senior reporter of Dainik Desh Rupantar, has been elected as the general secretary.
Voting was held at the Bangladesh Crime Reporters Association (CRAB) building from 10 am to 4 pm on Saturday. Out of the total 13 posts, 24 candidates contested.
Mizan Malik of Daily Jugantar won the post of president with 159 votes. Another candidate for the same post, Daily Bangladesh Pratidin Mirza Mehedi Tamal got 104 votes.
Alauddin Arif was elected as the general secretary with 150 votes. His rival candidate Asaduzzaman Biku got 109 votes.
Nitya Gopal Tutu has been elected as the Vice President with 136 votes. The nearest candidate is Muha. Jahangir Alam got 120 votes.
Hasan-uz-Zaman was elected as the joint secretary with 145 votes. The nearest rival Abdul Latif Rana got 105 votes. Finance Secretary. Emdadul Haque Khan got 159 votes. His nearest rival Harlal Roy Sagar got 98 votes.
Shahriar Arif was elected as the organizational secretary with 156 votes. Another candidate Dipan Dewan got 98 votes. Rudra Mizan was elected as the Publicity and Publication Secretary with 16 votes. Another candidate Khandaker Hanif Raja got 72 votes. Saif Bablu has been elected as the Sports and Cultural Secretary with 141 votes. Another candidate Jahangir Hossain Babu got 63 votes.
S. as office secretary. M. Ismail Hussein Emu was elected unopposed. Besides, Sajjad Mahmud Khan was elected as the Training and Information Technology Secretary, Rudra Russell as the International Secretary and Nahid Tanmoy as the Welfare Secretary without contest.
Golam Sattar Rony became the first member with 159 votes for the three posts of executive member and S. became the second member with 143 votes. M Mintu Hossain and Kazi Jamshed Nazim became the third member with 112 votes.
Out of a total of 261 voters, 280 votes were cast.
The three-member election steering committee was chaired by Pervez Khan, special correspondent of Independent Television. The other two members are Touhidur Rahman, executive editor of the daily Jawabdihi, and Ahmad Atiq, a senior journalist.
---
---
---