Malaysia to deport Rayhan Kabir 'soon'
Raihan Kabir is being sent back to Malaysia
---
Published:
2020-08-06 12:07:25 BdST
Update:
2023-03-20 18:45:20 BdST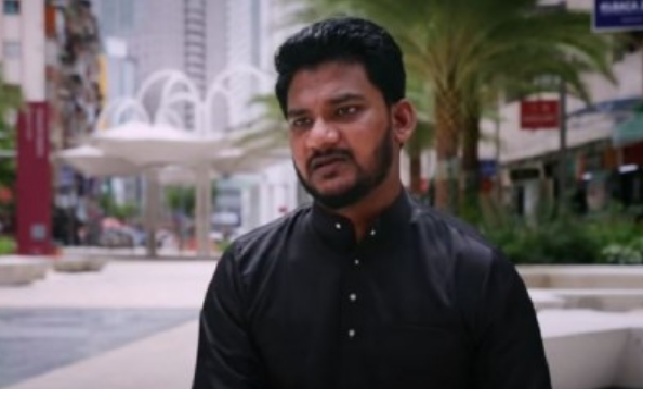 Raihan Kabir, who was arrested in Malaysia, is being sent back to Bangladesh later this month. He was arrested for talking to the media about the country's treatment of migrants in the Corona pandemic.
Malaysian media quoted Khairul Dijaimi Dawood, director general of Malaysia's immigration department, as saying on Wednesday.
It is said that the next flight from Malaysia to Bangladesh will be on August 31. He may have been sent on that flight.
At a press conference, Dawood said that the police had completed the investigation into Raihan Kabir and the investigation report had been sent to the Attorney General's Office for further action.
He also said that Raihan would be "blacklisted" in Malaysia. As a result, Raihan will never be able to enter Malaysia again.

Raihan was arrested on July 24 after an interview with Al-Jazeera documentary criticized the Malaysian government's treatment of migrant workers in the Corona situation.
In a documentary aired on Al Jazeera television on July 3, he criticized the government's actions in providing medical care to illegal immigrant workers during the epidemic.
However, officials at Al Jazeera claimed that the report was "wrong, misleading and unfair." Police called Al Jazeera journalists for questioning and criticized them.
---
---
---