Think twice before taking up projects
---
Partha Pratim Bhattacharjee, Mahbubur Rahman Khan
Published:
2022-07-26 07:10:17 BdST
Update:
2023-05-28 13:26:20 BdST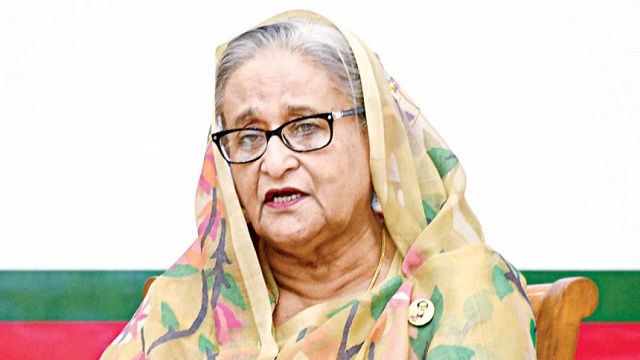 directives that include stopping non-essential procurement and exercising caution in taking up new development projects.
She also discouraged imports of luxury items and minimising costs in every sector in efforts to keep foreign exchange reserves stable.Sources in the cabinet said the premier told her cabinet colleagues to stop unnecessary vehicular movement to save fuel consumption.
Chairing the cabinet meeting virtually from the Gono Bhaban, she reiterated the need to ensure proper use of both public and private cars and to take all-out measures to tackle the ongoing energy and economic crises.
Other cabinet members and officials concerned participated from the Cabinet Division at the Secretariat.
Hasina's directives came at a time when the country's foreign currency reserves dropped below $40 billion, and Bangladesh Petroleum Corporation is finding it difficult to import fuel amid a dollar shortage at local banks.
A cabinet member who was present at the meeting quoted the PM as saying, "Financially, we are now in a good condition, but we don't know what awaits us. Bad days may come in future. We will all have to be prepared to face the crisis."

Wishing anonymity, the cabinet member added, "The prime minister also asked us to stop procurement of items that are not required immediately."
She also asked all concerned to exercise caution when taking new development projects, said sources present at the meeting.
The premier also restricted all government-funded overseas visits by government officials except in cases of foreign aid and procurement matters.
"The government is considering austerity in the transport sector as it should cut costs in all sectors," Road Transport and Bridges Minister Obaidul Quader said while talking to reporters after the meeting.
The government had earlier already decided to cut imports of fuel, particularly diesel, the import of which was cut by 20 percent, and asked its officials not to spend more than 80 percent of the allowance for their vehicles' fuel.
Following the PM's directive to slash the spending for government projects, Cabinet Secretary Khandker Anwarul Islam, while briefing about the outcome of the meeting, said the ministries would divide their own projects into A, B and C categories.
The A-category projects would be implemented immediately and the full allocation for those projects can be spent. For B-category projects, up to 75 percent of their budgets can be spent. The implementation of C-category projects will remain suspended for the time being.
The government took several measures to keep foreign exchange reserves stable and various austerity measures in the wake of the global economic fallouts from the Covid-19 pandemic and the ongoing Russia-Ukraine war.
Bangladesh Bank on July 5 asked the banks to take 100 percent of import payments in advance from businesses while opening letters of credit for luxury and non-essential items.
On July 3, the first working day of the current fiscal year, the government ordered all government, semi-government and autonomous institutions to stop purchasing vehicles, including ships and aircraft.a
---
---
---