Judicial Officers Association gets new committee
---
Md Shah Alom
Published:
2023-05-03 07:08:21 BdST
Update:
2023-09-22 03:51:54 BdST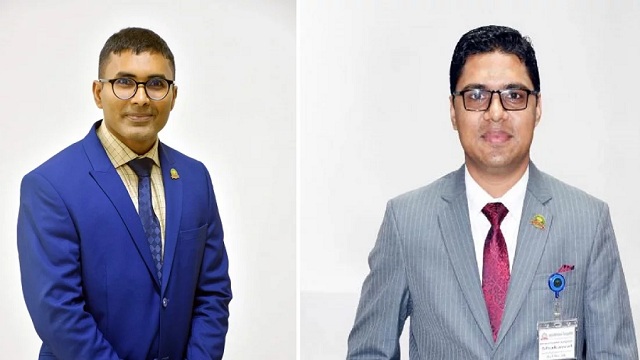 Md. Rubel Mia have been elected as new president and as new general secretary Sakhawat Hossain of Bangladesh Judicial Service (BJS) of the 12th Judicial Officers Association,
Md. Rubel Mia is Sylhet Senior Judicial Magistrate and Sakhawat Hossain is Brahmanbaria Senior Judicial Magistrate,
Election Commissioners Matiur Rahman Ripon, Jannatul Islam and Sudipta Talukder announced the results on Monday (May 1).
Earlier, in the elections held on May 1, One hundred members of the 12 th Judicial Officers Association cast their votes virtually through a secret code.
Assistant Judge Rubel Mia of Sylhet was elected as President, Judicial Magistrate of Brahmanbaria as Secretary. Shakhawat Hossain, assistant judge of Sylhet as organizational secretary Sajjad Hossain was elected.
In addition, the Judicial Magistrate of Brakshanbaria Swagat Samya was elected unopposed as the Vice-President, and the Judicial Magistrate of Rajbari was appointed as Treasurer. Iqbal Hossain and Bhola Judicial Magistrate in the position of information technology promotion and public relations. Mostafizur Rahman was elected.
Elected general secretary. Sakhawat Hossain said, I am extremely grateful to fellow judges. I am determined to support professional needs of the members of the association. I will work with the executive members to uphold the dignity of the judiciary.
President Md. In his response, Rubel Mia said, "We are committed to uphold the dignity of the judiciary and ensure fair justice to the people seeking justice."
---
---
---