Cizar brought a charm in youth leadership
---
Published:
2021-03-07 07:21:11 BdST
Update:
2022-12-07 02:24:45 BdST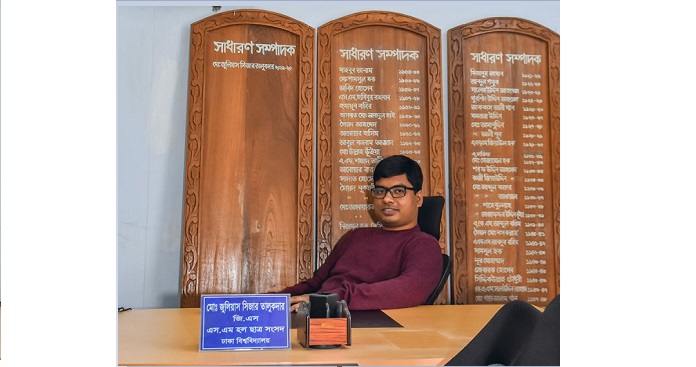 A student leader brought a new charm in leadership. His commitment is to bring back the glory days of University of Dhaka. We are talking about Zulias Cizar Talukdar, former General Secretary of Salimullah Muslim Hall Students' Union, University of Dhaka.
To keep his commitment, he founded 'Atandra Bangladesh', in 2016 ' an intellectual students' organisation aims to build a knowledge based youth society. In later days, being an elected students' leader, he served students with highest level of honesty.
During Covid-19, days became very hard to live. He noticed his people's problems and started a program tittled 'One Senior for One Junior' to help the helpless junior students taking financial aid from former students. His program helped 66 students.
He is also the founder of Dhaka University Nirapatta Moncha, the most trusted and effective organisation in Dhaka University. Students mention it as the best organisation of 100-year-journey of Dhaka University. It works for safety and security of current and former students.
Cizar is also working hard to build a professional network, an e-learning platform etc. These two platform aims to create 10000 jobs every year.
---
---
---