JNU Economics alumni association gets new committee
---
Published:
2023-02-20 11:13:09 BdST
Update:
2023-12-11 21:11:11 BdST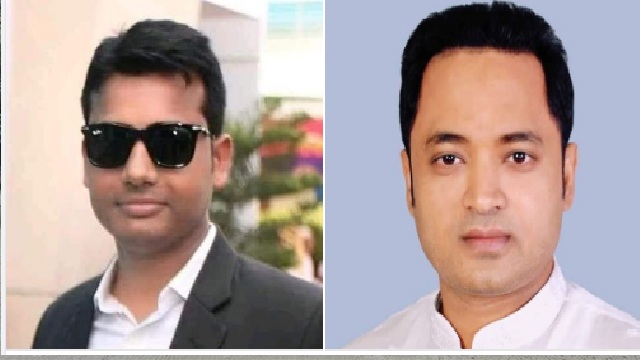 Jagannath University Department of Economics Alumni Association has formed a partial committee for the next two years. On Sunday (February 19), the convening committee appointed former central BCL leader Deen Islam as president and Himelur Rahman, former vice-president of the university branch BCL, as general secretary.
The committee was announced on Sunday (February 19) through a notification signed by the advisors of the Department of Economics Alumni Association.
Md. Zahidul Islam, B. has been given responsibility as the vice-president of this partial committee with 51 members. M. Monir Hossain, Shafiullah Shafi, Sanjeev Basak, Nipu Mahmud Sourav, Badal Hossain, Binoy Sarkar, Md Ramiz Uddin, Rakibul Nabi (Jyoti), Ibrahim Sarkar (Sumon), Ismail Hossain. Mustafa Abdullah Al Mamun (Independent), S.M. Ahsanuzzaman (Apan), Nizamuddin Shamim, Sabuj Khan, Sohail Sarkar, Rana Shikder. Saurabh Roy Chowdhury, Md. Arifuzzaman, Manjur Morshed, Imran Hossain (Palash), Animesh Halder (Mithun), Adam Saifullah have been given the responsibility as organizing secretary.
Also Md. Rafiq as Office Secretary, Sheikh Shariful Islam as Publicity Secretary, Golam Mostafa as Deputy Publicity Secretary, Mohaimunul Islam (Redwan) as Religious Affairs Secretary, Ashok Kumar as Deputy Religious Affairs Secretary, Tasfia Chowdhury (Bobby) as Women Affairs Secretary. , Anwar Zahid as cultural affairs secretary, Salmin Hossain (Ripon) as education, curriculum and student affairs secretary. Md. Khalid Hasan, Hiranmoy Babu, Tanveer Mithun, Iftiaq Sharif, Md. Arafat Khalid, Md. Monir Hossain, Rabiul Hasan Tutul Sarkar, SSM Khaledur Rahman (Sajiv), Md. Monir Hossain, Md. Amjad Hossain, Imran H. Talukdar, Md. Akash, Md. Aktar Hossain, Md. Shakeel, Shariful Islam, Md. Kamal Hossain, Farhad Hossain, Rakib Bin Saikat have been given the responsibility.
Newly elected President Sheikh Deen Islam said, Jagannath University Department of Economics wants to be established as a strong organization with the help of past and present students through Alumni Association. In addition, I want to stand by the danger of the morning
---
---
---