Alumni Preparation Committee of JNU English Department
---
MD SHAH ALOM
Published:
2021-12-03 07:54:58 BdST
Update:
2023-12-11 22:30:25 BdST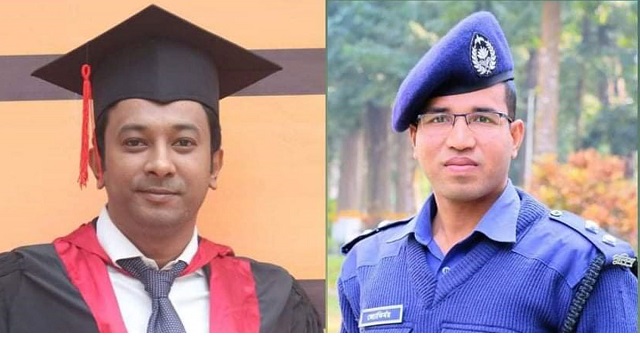 A preparatory committee has been formed for the formation of Jagannath University English Department Alumni Association. Saidur Rahman Jewel, a former student of the department, has been elected as the convener and Jyotirmoy Saha Apu as the member secretary.
A general meeting of former and current students of the English department was held on Thursday (December 2) at noon in the HECAP conference room of the university. The 75-member committee was unanimously announced by the representatives of different batches of the department present at the meeting.
At the meeting, the newly formed committee was asked to complete other functions including formulation of the constitution of the Alumni Association of the English Department within the next six months.
The members of the committee are Shaheen Shah Mahmud, Zahidul Alam, Mahbub Alam, Al-Amin, Milton Dutt, Ibrahim Hossain, Alamgir Hossain, Sadek Hossain, Abu Musa, Kamrul Hasan, Kamrul Islam Khan and Sudipta Basak. Shah Shoaib Mia, Mostafizur Rahman, Kazi Jebel, Firoz Alam, Maryam Swarna, Nizam Uddin, Raju Ahmed, Abir Shuvro, Nandi Sumon, Shariful Sohag, Subashish Saha, Salauddin Saadi, Utpal Das, Farhana Afroz. Jamie, Mizanur Rahman, Rintu Morshed, Kazi Awlad Hossain, Marfat Ali, Mizanur Rahman, Billal Hossain, Rana Ahmed, Khan. Tanjir Hossain, Russell Khan, Bithi Majumder, MA Hasnat, Sheikh Mubashshira Nisa Mansura, Dwigbijay Bhattacharya, Imrul Hasan Bappi.
Mahmudul Hasan, Firoz Mia, Hadiuzjan Hadi, Muhsin Hasan, Ijazul Islam Dipu, Nasrin Farhana Khanam (Rahi), Masud Mollah, Mehedi Hasan Johnny, Saiful Islam Sharif, Kamrul Hussain, Khairul Islam Bashar, Samuel Saha, Md. Fazle Rabbi, Narayan Chandra Roy, Imran Abdullah, Rabiul Alam, Mahdi Hasan, Tauheed Tamal, Md. Mostafizur Rahman, Iftekhar Alam Riyadh, Sohail Rana, Abu Raihan and Farhan Abir.
---
---
---