Executive meeting of JNU Accounting Alumni Association
---
University Reporter Jagannath University
Published:
2021-09-19 18:56:35 BdST
Update:
2023-12-11 22:49:17 BdST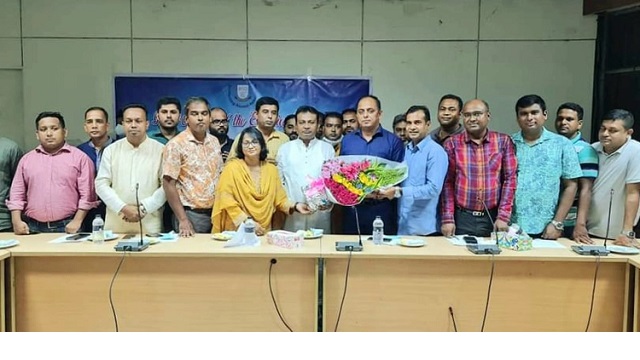 The third meeting of the Executive Committee of the Jagannath University (JNU) Accounting Alumni Association has been held. The meeting was held on Saturday (September 18) in the seminar room of the department.
The meeting was conducted by the general secretary of the association NI Ahmed Saikat. On behalf of the executive committee, the newly appointed chairman of the accounting department Prof. Dr. Shafiqul Islam was greeted warmly.
The meeting offered condolences in memory of those killed in the coronavirus. It also unanimously passed a resolution approving the cooperation of students who are affected by epidemics like cancer and poor meritorious students of the university.
Above all, the members of the committee pledged that the Alumni Association would work for the betterment of the education and health sectors.
Later, various sub-committees were formed under the chairmanship of Kamrul Hasan Ripon, President of the Association, to make the Alumni Association more dynamic.
---
---
---