Juba League presidium member Subhash Chandra Haldar
---
Published:
2020-11-15 13:13:39 BdST
Update:
2023-03-20 18:14:33 BdST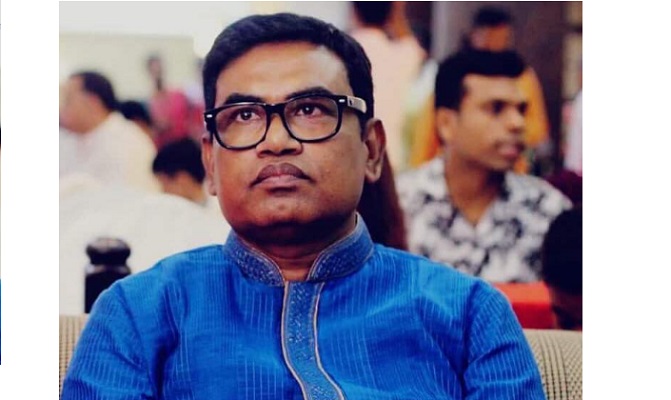 Subhash Chandra Haldar is a presidium member of Awami League's affiliated organization Juba League. He was finance secretary on the last committee.
On Saturday (November 14), Awami League general secretary and bridge minister Obaidul Quader announced the full committee of the 201-member Juba League.
The 7th National Congress of Juba League was held on 8 November 2019 at Suhrawardy Udyan in the capital.
Sheikh Fazle Shams Parash, the eldest son of the founding chairman Sheikh Fazlul Haque Moni, was made the chairman of the conference. Mainul Hossain Khan Nikhil became the general secretary.
Also presidium member, Advocate Mamunur Rashid, Manzur Alam Shaheen, Abu Chahmed Nasim Pavel, Sheikh Sohail Uddin, Dr. Khaled Shawkat Ali, Sheikh Fazle Fahim, Mujibur Rahman Chowdhury Nixon MP, Rafiqul Islam, Habibur Rahman Pawan, Nabi Newaz, Abul Kalam. Ahsanul Haque Chowdhury MP, Enamul Haque Khan, Sajjad Haider Liton, Md. Moazzem Hossain, Selim Altaf George MP, Mrina Kanti Joardar, Tajuddin Ahmed, Jewel Chareng, Jasim Madbar, Anwar Hossain.
---
---
---