BNP cadre A'League MP's PS
---
Published:
2021-01-14 07:08:56 BdST
Update:
2023-02-05 07:19:50 BdST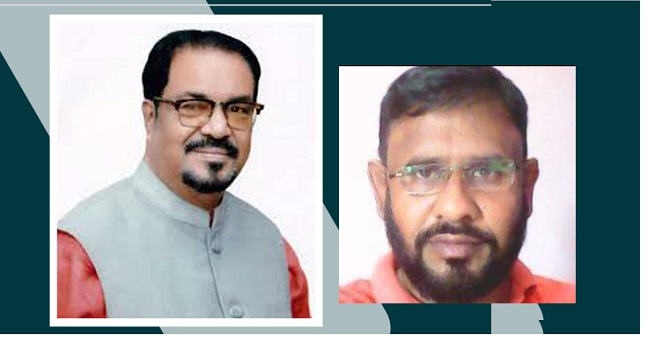 Dhaka-5 Awami League MP Kazi Monirul Islam Manu has been appointed as political secretary (PS) by local BNP leader Zia Uddin Zia, accused in the anti-government arson case. The incident spread across the area. His influence has increased due to being the PS of Awami League MP. There is a suppressed anger among the local party leaders and workers. So the local Awami League leaders are not interested in speaking out against him in public.
According to the investigation, Zia-ud-Din Zia, the political secretary (PS) of Awami League MP Kazi Monirul Islam Manu of Dhaka-5 constituency, first started politics by holding the hand of ASM Abdur Rob. Later he became the general secretary of Demra Thana Jasad, at that time his political guru was Shahidul Islam, the president of Jasad (Inu) Dhaka Metropolitan South. He joined the BNP-Jamaat alliance government in 2001. For his bravery, the greater Demra Thana became known as an active highway leader of the Juba Dal.
At that time, Demra Thana became the confidant of Nabi Ullah Nabi, the president of BNP and at one time Nabiullah. For a long time, Zia Uddin Zia has been actively involved in the politics of the greater Demra Thana BNP.
Our days have come to an end with the skinshort proof of Facebook and this representative has given a status through social media that tomorrow is coming, "BNP cadre A'League MP's PS", after which he deleted all the status from English to Bengali with his ID Zia Uddin Zia. (Skin shorts are stored in the hands of our day). Not only that, after the Awami League government came to power, Zia Uddin Zia used to provoke anti-government movements like Hefazat movement, quota movement, blockade violence of Jamaat-e-Islami and the latest road movement.
But with the passage of time, he changed himself. With MP Kazi Monirul Islam Manu being the Political Secretary (PS), he is now one of the policy makers of the Awami League. Local Awami League leaders said MP Kazi Monirul Islam Manu was a good man. Using his name, Zia is controlling everything, including the tender trade DO letter. In this way he is taking lakhs of rupees. He is the means of communication of the Awami League leaders and workers with the local MP. The MP's meeting did not take place without his permission. If anyone protests in this regard, he has to fall prey to 'minus formula' from the MP.
Several Awami League leaders, who did not want to be named, said Zia was really lucky. During the BNP rule, we would have been the victims of false cases, harassment and torture at his hands. And now even during the Awami League government, nothing happens without his good looks. They think everything is a 'joke of destiny'.
When Awami League MP of Dhaka-5 constituency Kazi Monirul Islam Manu was contacted on multiple mobile numbers to know about this, he refused to say anything. He said that he could not talk about it now.
---
---
---