No seen miserable people
COVID-19, No Social Work, They contest Poster Banner And Festons
---
Published:
2020-08-20 10:18:08 BdST
Update:
2023-09-22 03:02:10 BdST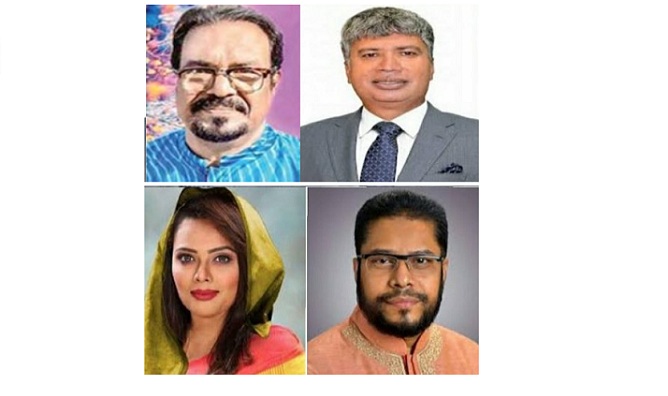 Poster contest has started for the nomination of Awami League in Dhaka-5 constituency by-election. Roads and ghats of this constituency, significant turns and other areas are littered with posters of 'greetings' of the candidates and '... I want to see my brother as a Member of Parliament'.
In addition to this, lobbying is going on from one's place in parallel. And the campaign to become a candidate on social media has started from the day of the death of the MP of this constituency Habibur Rahman Mollah.
Meanwhile, banners, festoons and posters contained various humanitarian dialogues, but during the global pandemic, No one was seen beside the miserable people except for one or two candidates. Again, someone is being shown as a relative of Prime Minister Sheikh Hasina in the category of qualifications.With this, there is a suppressed anger among the leaders and dedicated workers of the party. An Awami League leader said that it was not a good sign for the party that the party leaders and workers had left the field to save their lives in the difficult times of the party. I want those who are dedicated to the team to be nominated.
---
---
---